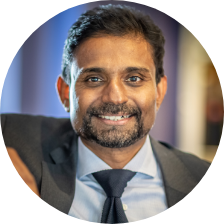 "Eleanor employees are gentle and compassionate, yet tough-minded and resilient. They thoroughly enjoy working with people, and show great commitment, flexibility, patience, and common sense. This is what makes Eleanor unique."
Marc Santhi, CEO.
Does this sound like you? Then, we would love to hear from you! We are a team of 1,200+ people who wake up every morning with a focus to make people's lives happier and fulfilled. We are one of the fastest-growing care companies in the UK, with a lively team of people who all share a common passion for delivering great care.
We do not provide sponsorship, you must have the right to work in the UK to apply for our roles.